History of the Capital Congress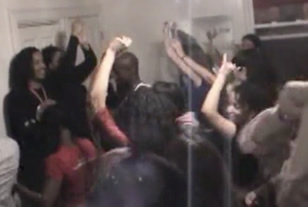 It all started with a house party...

People ask us what made us put the Capital Congress together. Well, picture two guys in DC that decided to throw a Salsa house party. Not a get-together. Not a dinner party. A HOUSE PARTY. The kind that you see in the movies. The kind that they have in the painting from "Good Times". The kind of party that people talk about for years afterwards...
We kept the rules very simple - "Anyone can come. Bring something to eat or drink."
We didn't even know what we were starting. We ended up with guests coming in from up and down the east coast. Some even flew in from Chicago, drove down from New York, came in from Boston, North Carolina, and more. They were happy to have a place to party and dance to slamming Salsa music.. We were happy to have something to eat (We really made out in leftovers!)

Eventually we outgrew the apartment (Did I mention that we were renting?), so we moved the party to another house. That place filled up pretty quickly.
Eventually our shenanigans caught the attention of Mr. David Melendez, founder of the New York Salsa Congress. David convinced us that there is a business model for bringing people together to party. We figured we'd give it a try, and the DC Salsa Congress was launched in 2005. We are much more official now, but the spirit remains the same - invite the people that you know like to party!
Consider this your official invitation.