2012 Capital Congress DJs
DJ Bruno "El Unico" - Head DJ
The Capital Congress is proud to again have Genier Bruno as the Master of Music for the 2012 Capital Congress. "El Unico" has been a fixture in the Washington DC salsa scene since 1996. Born in El Barrio, NYC and raised in the Boogie-Down Bronx, Bruno carries the pulse and vibrant rhythm of his music in his veins.
DJ Jose Rodriguez - Philadelphia, PA
Jose has been featured at major events such as the Miami Mambo Project, NYC Salsa Congress, All-Star Salsa Cruise, Atlanta Salsa Congress, Flava Invasion, The Miami Endless Summer Soiree, countless DC Parties thrown by Stuck on Salsa, and the 1st Annual St. Marten's Salsa Escape hosted by Henry Knowles. Jose has kept the floor packed at the Capital Congress at every appearance.
DJ Renzo - Washington, DC
DJ Renzo has shared his passion for salsa music throughout the contiguous United States, Asia and Europe. With a distinct advantage of having been a dancer first and DJ second he prides himself on being a "dancer's DJ." Renzo taps into this knowledge of appropriate songs to create the ideal dancing environment for whatever crowd is in front of him. Renzo also takes immense pride in being known as a DJ who can play for any crowd. Renzo is the house DJ at several spots in the DC metropolitan area and is often invited to play at congresses, parties, festivals and extravaganzas throughout the world to include: Capital Congress (DC) (4), Chicago International Salsa Congress (2), Cobo Brothers NC Salsa Festival (3), Extreme Japan, Connecticut Salsa Festival (3) (2011 Battle of the DJs winner), Mambo Dinamico 8 Year Anniversary, Endless Summer Soiree (Miami), Philly Salsa Fest, Mambo Fateegz Social, Pura Vintage, DC Bachata Congress (2), First Annual Windy City Stepper's/Salsa Congress, Masacote Black & White Ball and several Stuck On Salsa Parties.
DJ Vino - Washington, DC
DJ Vino scours the earth looking for the most hardcore salsa dura and brings it to light on the dance floor. Expect the unexpected, from cha-cha to boogaloo, salsa dura, to guaguanco. Maybe it's on vinyl. Maybe it's an 8-track. Maybe it's best if you just come and see what we're talking about.
DJ Eric B - Netherlands
DJ EricB specializes in Old Skool Mambo, Cha-Cha and Guaguanco, and has become been a regular, spinning at Salsa/Mambo Socials in the Washington DC Metro area, but also keeps the dance floor hopping at many mainstream Latin venues and Cuban/Timba events. A native of the Netherlands who caught the Salsa Bug during a trip to Venezuela in 2001 and has since been collecting Latin music on both vinyl albums and original CDs. B ready for Eric B!
DJ Rob Fernandez - Orlando, FL
Rob Fernandez is the classic case of passion turned to profession. His journey as a skillfully polished disc jockey began in the Bronx of NYC during the summer of 1999, when family and friends needed a reputable source for hours of musical entertainment to highlight their most cherished occasions. It is his highly attuned ability to harmonize his musical selections to his audience that makes DJ Rob Fernandez so popular in the Latin social dance community. Today, Rob is recognized as one of the best mambo DJ's in Central Florida. He shares his talent monthly as resident DJ at two of the most prominent Latin dance schools in Central Florida: Essential Element Dance Company ] and Universal Mambo Dance Academy. From his calm demeanor to his extensive collection and seamless flow; Rob is, without a doubt, a master of the musical arts.
Underground Jam Session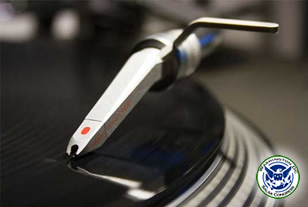 Let's take a trip...
The 2012 Capital Congress is excited to feature the Underground Jam Session. These "no-holds-barred" sets will be brought to you by DJ Vino, and DJ Eric B. This is the music that doesn't get played regularly, the smoldering grooves that missed the mainstream bus. Don't worry, it's going to make you move. Or maybe you should worry, because it just might make you move in ways you haven't moved before. Only at the 2012 Capital Congress!